guru nanak national college for women nakodar
GURU NANAK NATIONAL COLLEGE FOR WOMEN, NAKODAR established in July 1971. The land about 3 acres for the building of the college has been purchased opposite New bus stand Nakodar and the College is affiliated to GURU NANK DEV UNIVERSITY, AMRITSAR. The first session of the college started in July ,1971 and With the efforts of the Management, Principal and staff the strength increased year by year.
The mission of Guru Nanak National College for Women, Nakodar is to achieve the ultimate goal of education. i.e. Emancipation of mind in order to promote it as an institution of excellence by providing the rural/Urban girls with educational opportunities enriched with high moral and ethical values along with latest technology based knowledge so that students are well fitted in the present day volatile global scenario.
ਕਾਲਜ ਦਾ ਮਨੋਰਥ ਵਿਦਿਆਰਥਣਾਂ ਨੂੰ ਸੰਪੂਰਣ ਸਿੱਖਿਆ ਪ੍ਰਦਾਨ ਕਰਨਾ ਹੈ । ਜਿਸ ਵਿੱਚ ਪਿੰਡਾਂ ਅਤੇ ਸ਼ਹਿਰਾਂ ਦੀਆਂ ਯੁਵਤੀਆਂ ਨੂੰ ਨੈਤਿਕ ਅਤੇ ਸਦਾਚਾਰਕ ਕਦਰਾਂ-ਕੀਮਤਾਂ ਸਹਿਤ ਵਰਤਮਾਨ ਤਕਨੀਕ ਆਧਾਰਿਤ ਆਧੁਨਿਕ ਗਿਆਨ ਵਿਚ ਵਿਸ਼ਵ ਪੱਧਰ ਦੀ ਨਿਪੁੰਨਤਾ ਹਾਸਲ ਕਰਵਾਉਣਾ ਹੈ ਤਾਂ ਕਿ ਉਹ ਅਜੋਕੀਆਂ ਪਰਿਵਰਤਨਸ਼ੀਲ ਪਰਿਸਥਿਤੀਆਂ ਦਾ ਮੁਕਾਬਲਾ ਕਰਨ ਦੇ ਸਮਰਥ ਹੋ ਜਾਣ।
To focus on personality development of each student through development of positive attitude, leadership quality and self-awareness.
ਕਾਲਜ ਦਾ ਉਦੇਸ਼ ਵਿਦਿਆਰਥਣਾਂ ਅੰਦਰ ਸਵੈ ਜਾਗਰੂਕਤਾ ਦਾ ਜਜ਼ਬਾ ਪੈਦਾ ਕਰਨਾ ਸੰਪੂਰਨ ਸ਼ਖਸੀਅਤ ਦਾ ਵਿਕਾਸ ਕਰਨਾ ਅਤੇ ਆਧੁਨਿਕ ਸੋਚ ਨੂੰ ਪ੍ਰਫੁੱਲਿਤ ਕਰਨਾ ਹੈ।
In Guru Nanak National College for women every year each department conduct various cultural programs and knowledge-based competitions.
courses under Human Resources Development Authority, Govt of India, New Delhi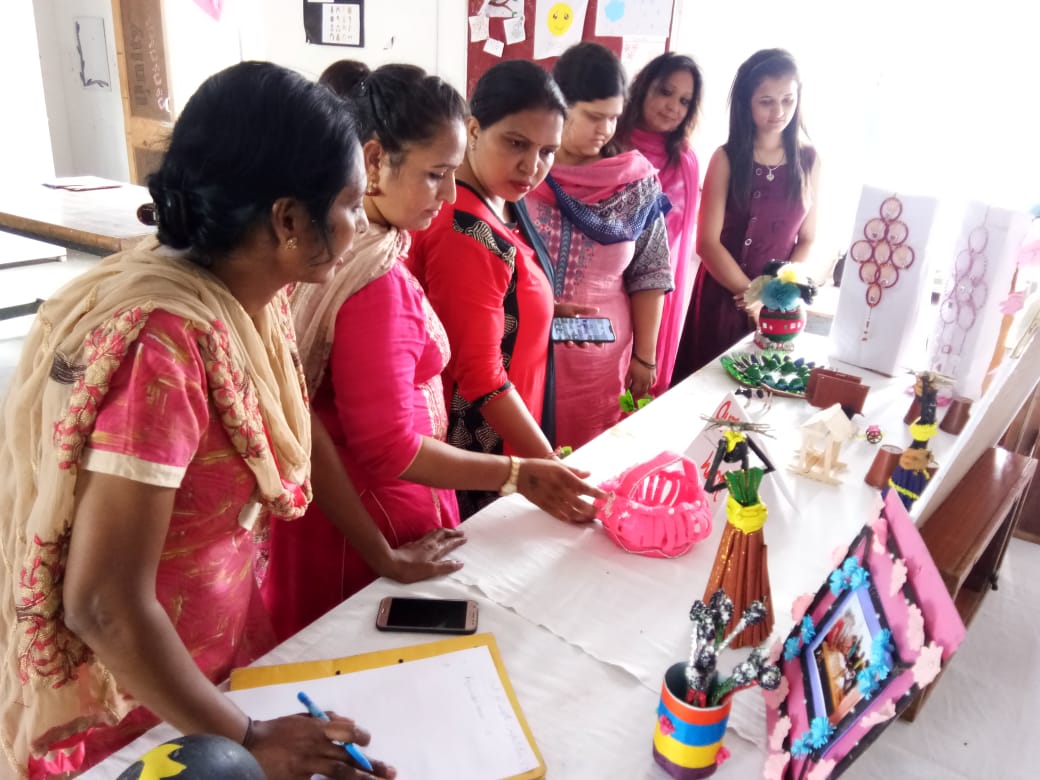 Dress Designing is the art of the application of design and aesthetics or natural beauty to clothing and accessories. Dress Designing is influenced by cultural and social latitudes and has varied over time and place.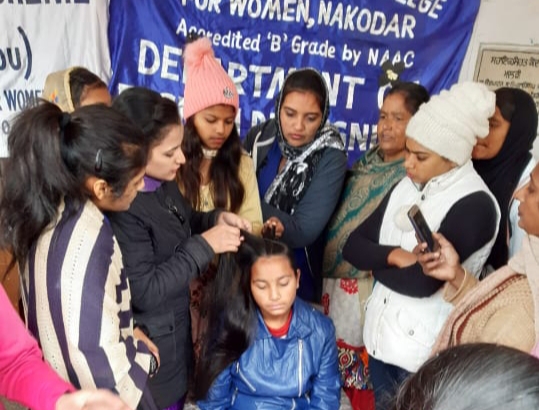 The art of cosmetology and beauty culture dates back to the Ice age where hair-cutting and styling were practiced and implements were shaped from sharpened flints, oyster shells, or bone.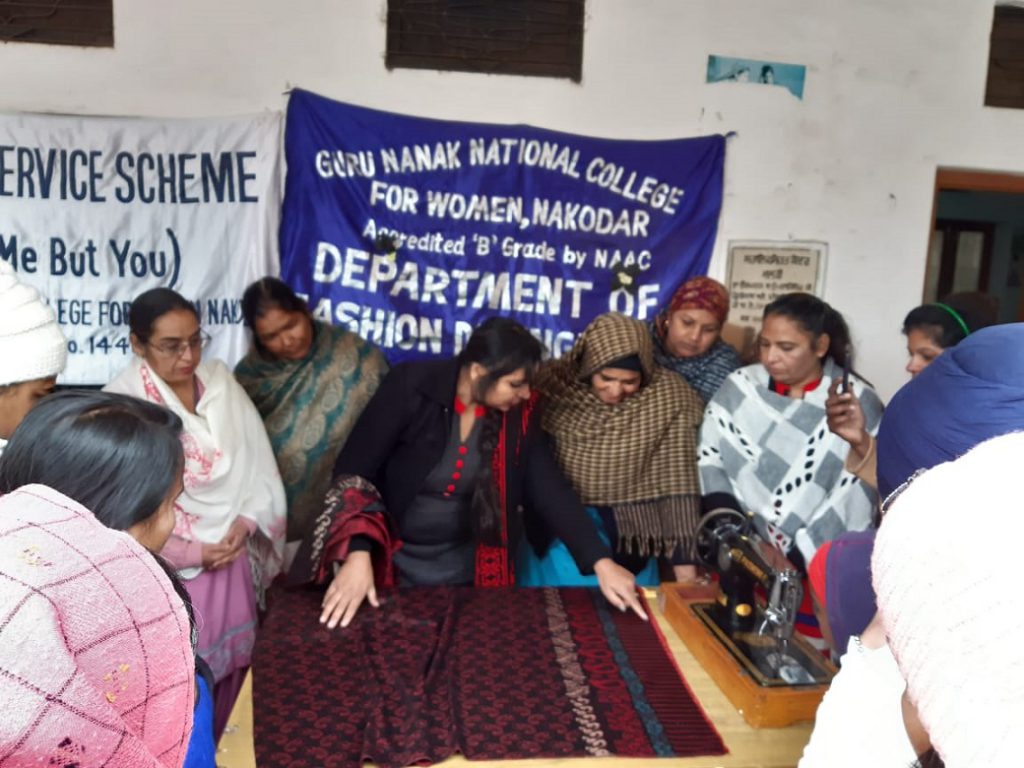 Fashion Designing has become one of the most sought after career option in the recent years. A short term Diploma in Fashion Designing can be a great option for such students.